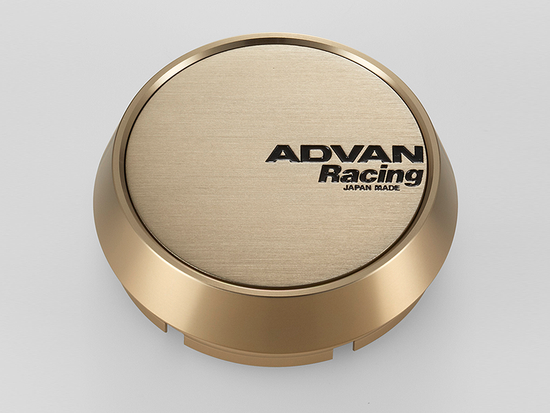 Advan 63mm Middle Centercap - Bronze Alumite - V1216
Regular price

$56.00

Sale price

$53.20

Unit price

per
This Item May Qualify for Free Ground Shipping!
Click here
for more information
Advan 63mm Middle Centercap - Bronze Alumite
Advan 63mm Middle Centercap - Bronze Alumite
Wheel and tire accessories include wheel lugs, lug nuts, wheel spacers, wheel caps, and more! All from brands like Weld, Vorsteiner, Eibach, Wilwood, Wheel Mate, H&R, Sparco, Advan, Method, Rays, Skunk2, and more!
Warning: This product listing contains generic images
What Makes Yokohama's Advan Wheels Special? Being Japanese, Yokohama believes that if a job is worth doing, it is worth doing properly. Which is why the company has produced some of the most advanced, most innovative tires ever put on a car. Yokohama is also a pioneer in environmentalism. They have used oil from orange peelings to create tires. Thus, reducing waste and creating something that add to the diminishing supply of natural resources. Yokohama is also the largest supplier of racing tires in its home turf, supplying the JTCC, Super GT, and Super Taikyu with high performance tires. And because they make a superior rubber compound they have elected that the perfect wheels must also be of their own doing. Thus, Advan Wheels are born! Advan wheels are made by Yokohama Rubber Co. Ltd. who is well known throughout the world for their focus on quality and design. Yokohama created the Advan branch to develop innovative wheels that cater their brand and spearhead their vision of providing the best high-performance wheels on the road and track. Wrought from advanced processing techniques like mold-form-forging, spin-forging, and flow-form-casting, Yokohama Advan wheels are some of the best wheels on the market when it comes to stiffness and weight. They also come in a plethora of beautiful designs. But these designs aren't just made to look pretty, they are engineered to compliment the performance of every car it is attached to. All Advan wheels feature a cut on the side of its spokes to methodically reduce weight without sacrificing stiffness. Intuitively, these cuts also aid in cooling the brakes. And since each wheel is proudly made in Japan, the quality is superb. Denoting its name from the word "Advance", Yokohama's Advan aims to use technological advancement to stay ahead of the pack. Regardless if you are searching for Advan GT, RSII, TCII, or any other Advan wheels, Vivid Racing is the best place to get your Advan wheels!
Let us help find the wheel setup right for your vehicle!
Do you want to find matching rear wheels?
<Beta V2.0>
Find the right wheels for your ride!
Find the right wheels for your ride!
With thousands of wheel options in our catalog, let the team at throtl help you find the right wheels that fit both your budget and your car.
We could not verify fitment
Let us help find the wheel setup right for your vehicle!
What are you shopping for?
(EDIT)
Square?
A square wheel setup refers to having all four wheels with the same dimensions
Staggered?
You have different-sized wheels on the front and the back
Shopping for all four wheels today?

Advan 63mm Middle Centercap - Bronze Alumi...
Regular price

$56.00

Sale price

$53.20

Unit price

per

Sale
Product Description
About the Brand
Reviews
From the Garage